In this article, we help you choose the right wedding gift by giving you 32 wedding gift ideas for unique wedding gifts, useful wedding gifts, classic wedding gifts, and luxury wedding gifts. Also, find out what makes a good wedding gift.
Going to a wedding is all good and exciting unless you get to the tiresome job of buying an unforgettable wedding gift for the couple. It's tiresome because when buying a wedding gift, we often stop at the question, "What are the best gifts for a wedding?"
That's because we do not want to buy just another home decor that ends up in a corner.
Especially when you are going to the wedding of a close friend or family, you want to put thoughts into finding a unique wedding gift for them that makes them remember you and let them know that you care for them.
But then putting in the time and thoughts for finding the best wedding gift for a couple is not easy, especially in one's busy schedule.
That's why we have done the research and brought 32 best and unique wedding gift ideas that are going to make the couple remember you forever.
Before that, are you wondering…
What is a good gift to take to a wedding?
Worry not, it is not as complex as you think it is. A good wedding gift is anything that you buy after giving some thoughts to the couple and keeping in mind their preferences.
Like it can be something that's going to be useful for the couple's new life in a new home like a comfy blanket, a home decor that's personalized, like a frame of a couple's picture with their wedding date, an exclusive cutlery set or an adventurous experience.
Before deciding what wedding gift to give, think of the likings of the couple, like if they are adventurous, give them something that's going to make them feel adventurous and if they are going to settle into a new home, a personalized home decor would be perfect.
32 Best Wedding gifts
We understand that you can have different preferences for buying a wedding gift depending on how close you are to the couple. You could be looking for a useful wedding gift, a unique wedding gift, a classic wedding gift or a luxury wedding gift.
We understand you, we got you.
We have listed Top 8 best wedding gift ideas for each of these 4 types. Check this list and choose the one that you like the most.
Useful wedding gift
1- Coffee Mug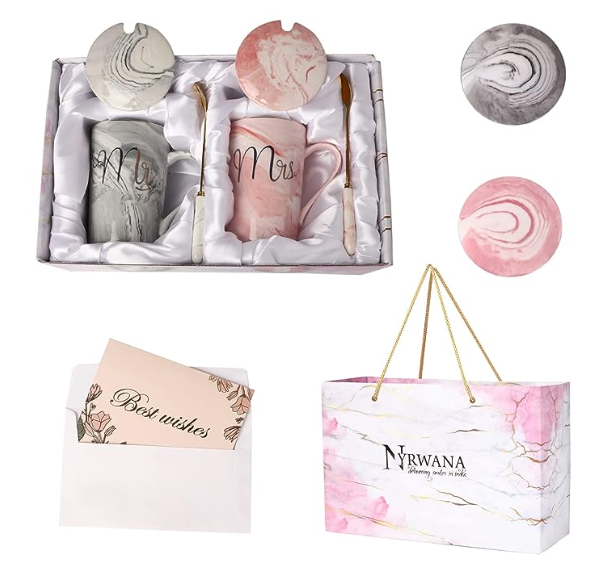 A couple coffee mugs that come with a lid and spoon would make a perfect, useful wedding gift. I mean, who doesn't need a new coffee mug? And having a coffee mug matching their bae would make coffee time even more special for the couple.
2- Casserole Gift Set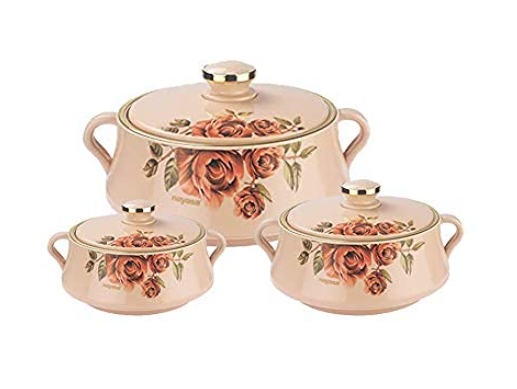 Gifting a casserole set to a couple is going to make them an exclusive dinner set for special occasions. It's going to be an extremely useful gift. I mean, everybody keeps special dishes for special days anyway. Adding one to their collection would help them and make them happy, for sure.
3- Golden Tea Mugs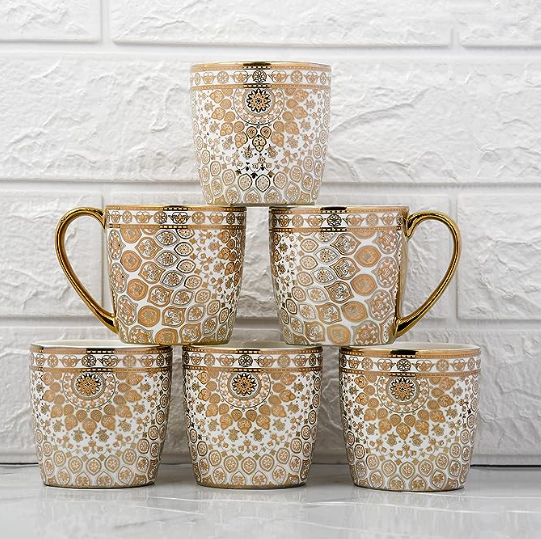 A set of exclusive tea mugs is essential in every household. This is a premium set of tea mugs that sets the tone right. Beautiful prints on the cups give it an elite exterior, making it perfect for special occasions. Newlyweds would need it the most to serve the guests who visit them in their new home after their wedding.
4- King Queen Pot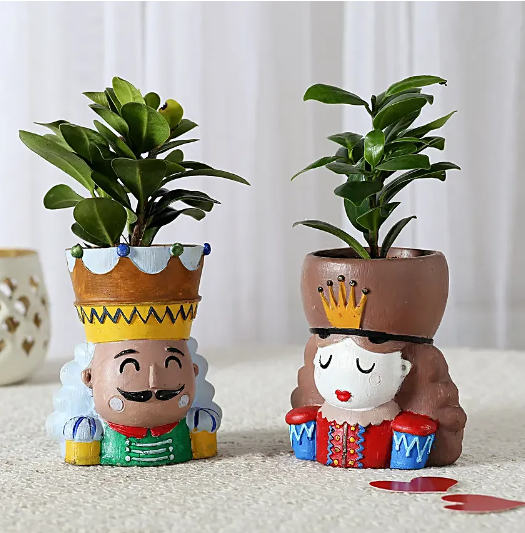 These pots make a perfect gift for a couple who love plants. It will be a very thoughtful start to their new life. This gift has two pots, King and Queen, for the king and queen of the couple. It is going to be a special gift for the couple, as they can see the plants growing with time, just like their relationship.
Plants that they grow in these pots will become a part of their lives, and so will you because you gifted them two cute little pots.
These pots are bound to remind them of the strength of their bond. It makes an eco-friendly and thoughtful wedding gift.
5- Red & Black LED Temperature Bottles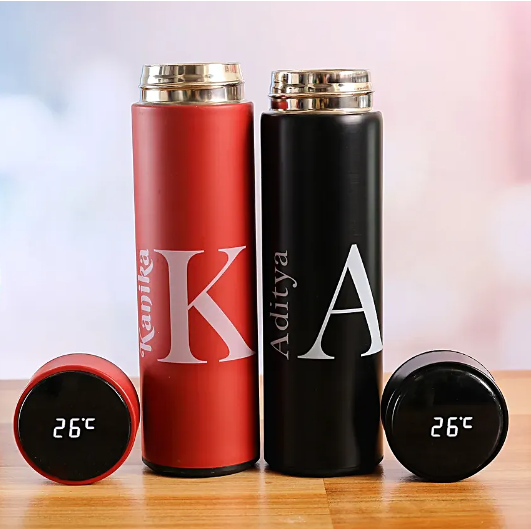 Going to the wedding of a sporty couple who loves to hit the gym and go on walks together? This pair of personalized bottles will make a good wedding gift and will definitely give the couple vibes wherever they go. Let the couple know that you want them to stay healthy and hydrated in their new life with these red and black LED temperature bottles.
6- Steel Whistling Tea Kettle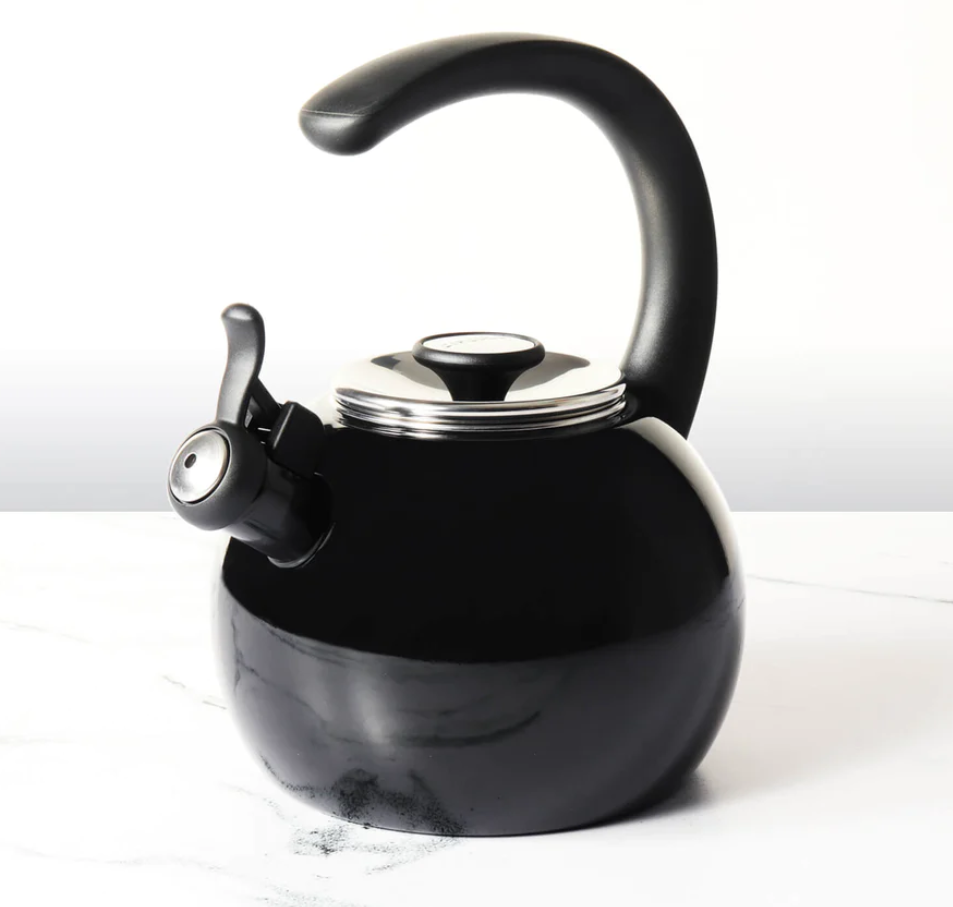 This beautiful and aesthetic tea kettle with an exceptional capacity and easy maintenance makes a beautiful and useful gift for new couples. It comes in handy for boiling and serving hot beverages. Its classy appearance makes it more than just a kettle.
7- Set of spices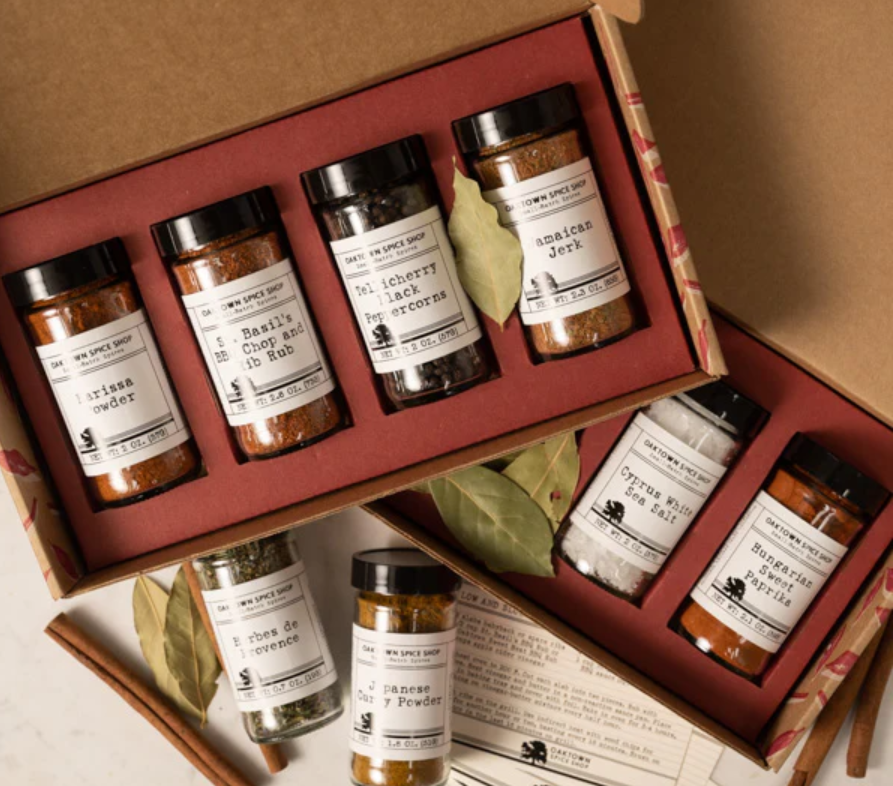 A set of spices would make a useful and interesting gift for a couple especially if they are into food. Otherwise too, this set of classic spices makes a spicy gift for a newlywed. These spice jars include 1/2 cup jars of Herbes de Provence, Japanese Curry, Cyprus White Sea Salt, Hungarian Paprika, Harissa, St. Basil's BBQ Rib Rub, Tellicherry Black Peppercorns, and Jamaican Jerk.
8- Coffee Maker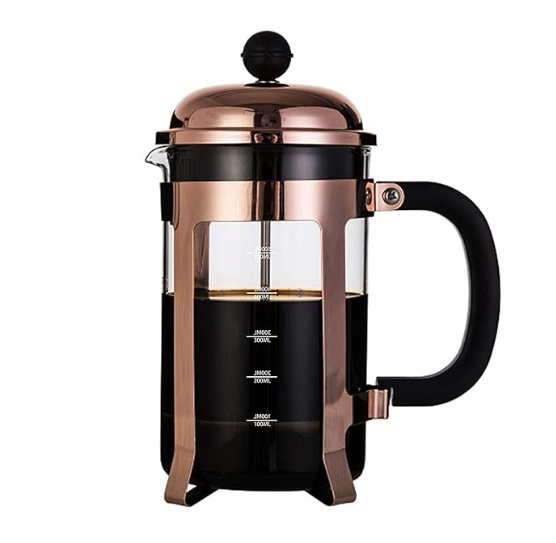 Make coffee time easier for the couple with this coffee maker machine. It has a beautiful exterior that makes it a stylish addition to their kitchen collection. Let the couple enjoy freshly brewed coffee at a reasonable price. It will make a useful gift for them and a cost efficient gift for you to choose.
Unique Wedding Gift
1- Watercolor Couple Portrait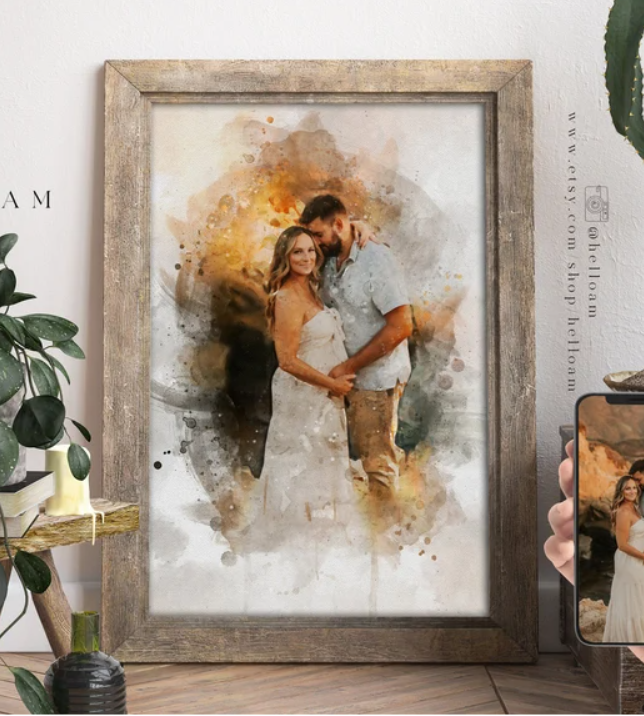 In this time of instant photos, everyone values art more. That is why this watercolor portrait made from a couple's photo is going to be a memorable and cute gift for the couple. Give this beautiful, detailed, colorful portrait to the couple with a beautiful picture of theirs on it, which is going to surprise them and make them happy when they see it.
2- Personalized Couple Names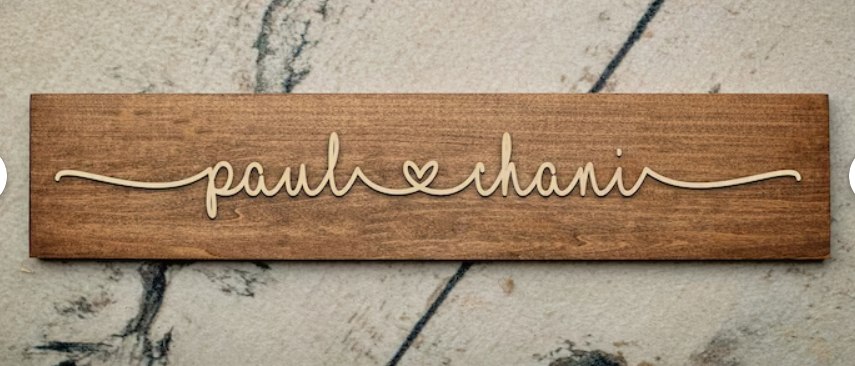 This is going to make a simple yet memorable wedding gift. It is a polished wooden plank imprinted with the couple's names attached to a heart that is going to make a lovely gift. They can use it on their doors or as decor pieces for their walls.
3- Wedding Caricature with Wooden Stand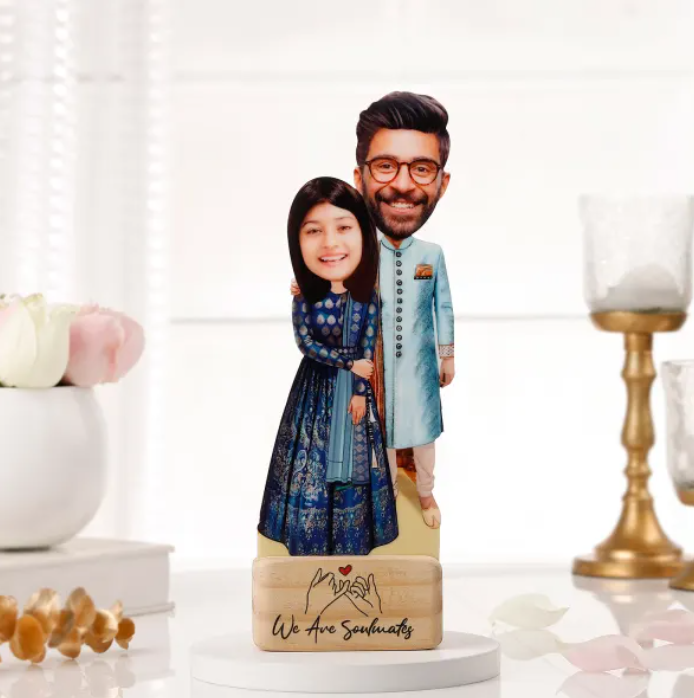 This cute caricature with a touch of personalization will definitely make the couple go "Aww." It's cute, quirky, and has a personal touch with their faces on top of the caricature, so they are bound to get attached to this beautiful caricature gift. The caricature has a wooden stand at the bottom, making it a table-top gift item.
4- Anniversary Journal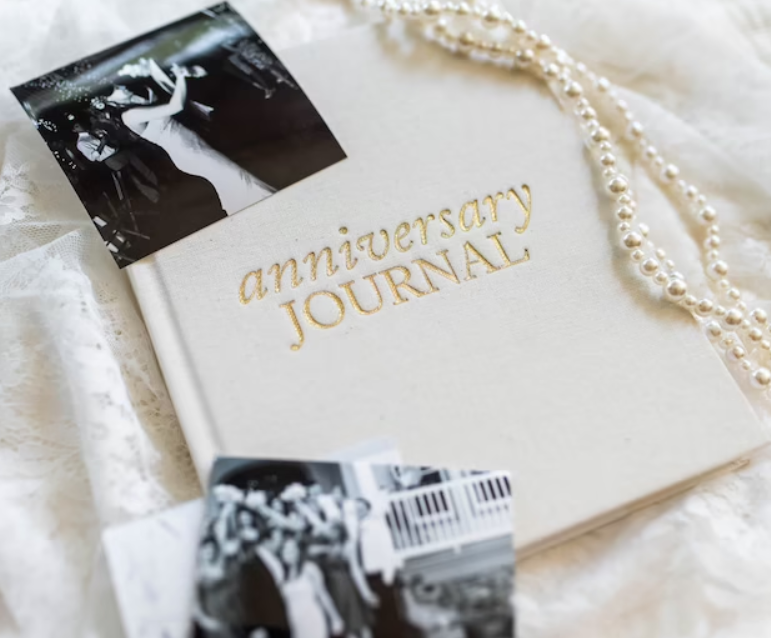 How about creating a physical memory holder for a journey of marriage? This anniversary journal is going to record all the highs and lows of the marriage journey and will make the best and most thoughtful gift for the wedding. This anniversary journal has guided prompts that make it easy for journaling. Couples would love to receive a gift that's going to be with them forever.
5- Calendar Table Top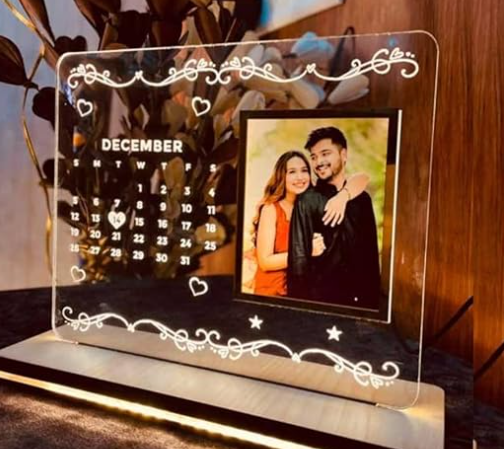 This special calendar-style tabletop piece will let the couple help save the special date. This would make a perfect tabletop for the couple's home that would add a personal touch of their lives to their home. It looks beautiful with its transparent frame and a base to hold the couple's photo.
6- Forever Table Lamp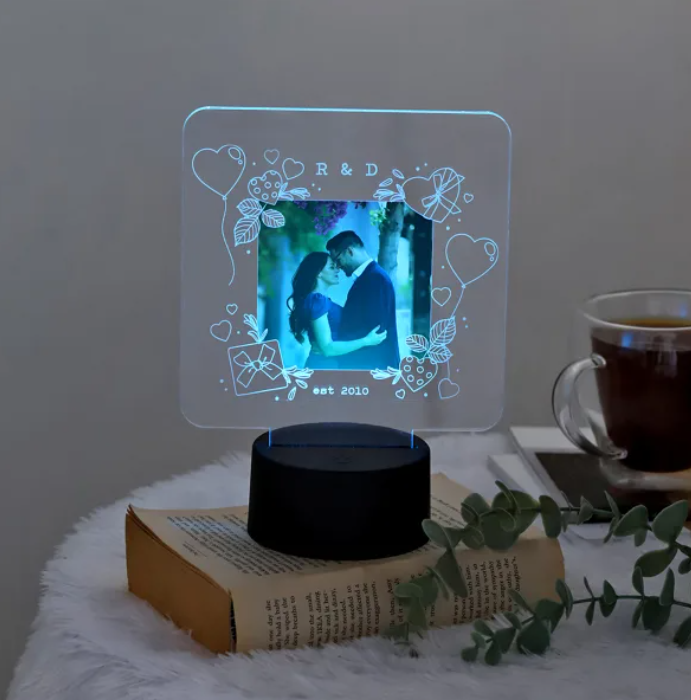 This is a color-changing LED lamp with a touch of personalization. The couple can add their photo and their special date to this table lamp. They can place it on a tabletop, and it will definitely get them compliments from friends and family, reminding them of you each time.
7- Pottery Date Night Box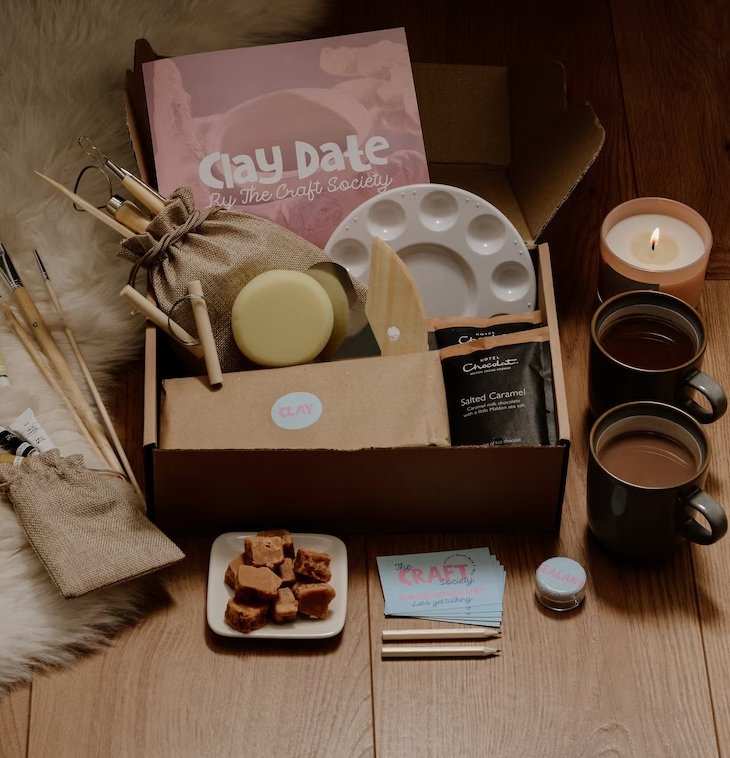 This is going to make a quite different wedding gift. Couples always want to spend time together but often run out of time. This Pottery Date Night Box would give couples an amazing date night idea. They will love this gift, as it will add to their time spent together. Even if a couple is not into pottery, they are going to love the experience of doing pottery together. It will be a new experience for them and a special one, as it will let them have some time together after going through busy schedules in wedding planning.
8- Couple Hand Casting Kit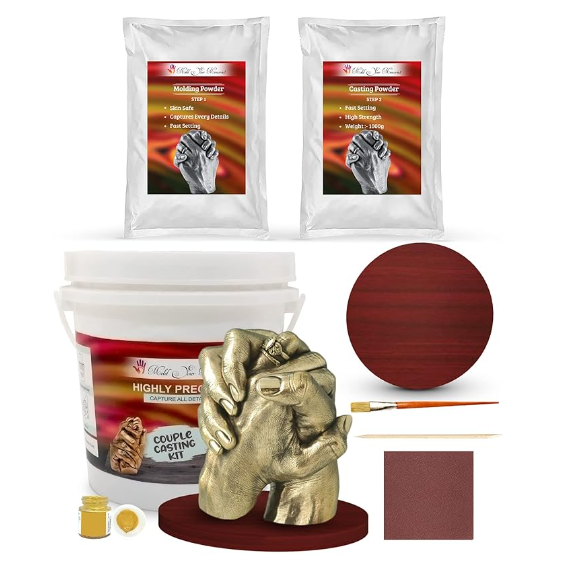 This mold-casting kit is going to create an everlasting memory and experience for the couple. It's easy to do, with no mess. The best part is that the couple will do it once but will preserve it forever, as their hand will always be special to them, making them thank you for this special gift. This will definitely be a very unique wedding gift.
Classic Wedding Gift
1- Gift Hamper For Couples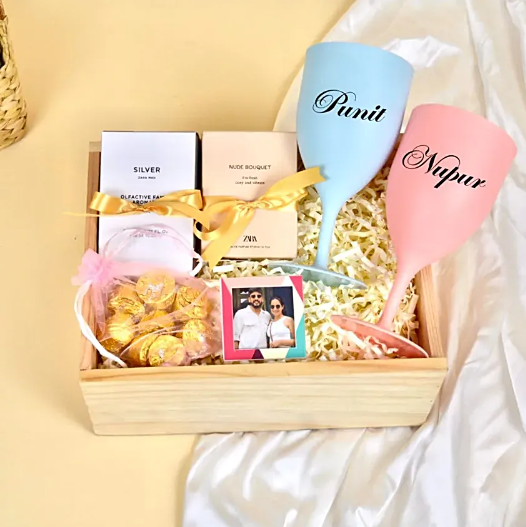 If you've made new friends and they invited you to the wedding but you don't know much about them, then a gift hamper would make the best wedding gift. It will be cute as well as surprising, because who does not like the thrill of opening a hamper and finding cute treats and items? Moreover, this hamper can be personalized with the names of the couple and their photo.
2- Art Photo Frame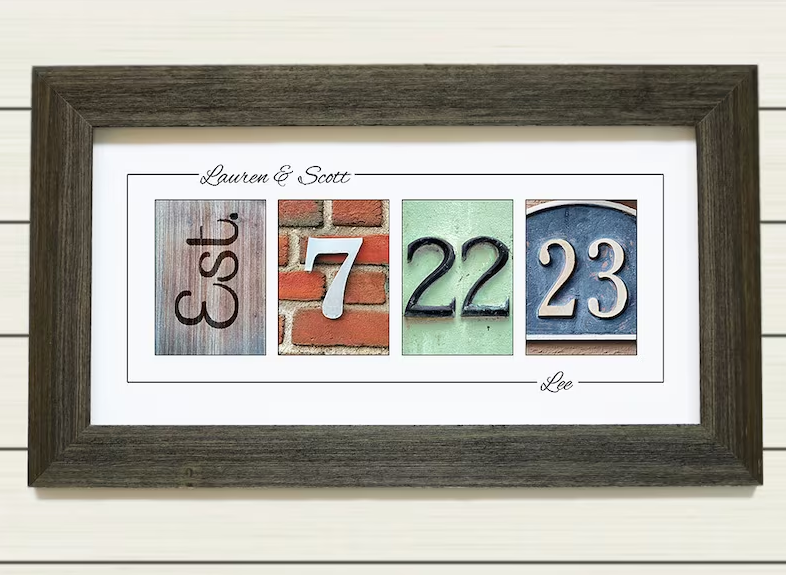 We all love our special dates and would love to engrave them if given the chance. Here is your chance to give this chance to the couple to memorize their special date and put it on their walls. This is a very popular wedding gift that is loved by the couple. If you want to give something that's simple and meaningful, then this would be best.
3- Peacock Design Glass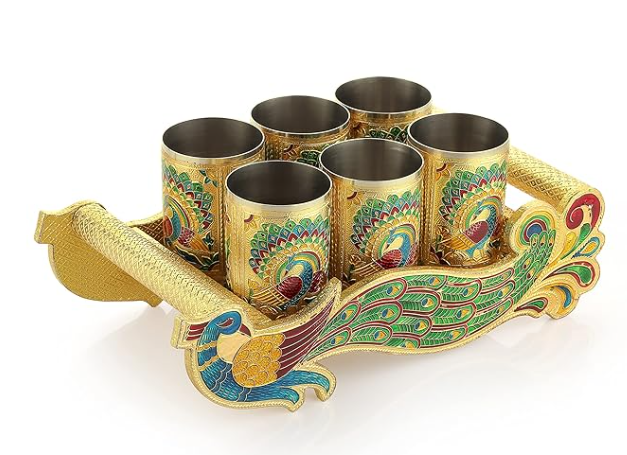 This beautiful set of glasses with a traditional Indian peacock design is unique and something that the couple will adore. It comes with a peacock-style serving tray, which adds to the beauty of the whole wedding gift. This will come in handy for the couples, especially during festive dinner time.
4- Scented Tin Candles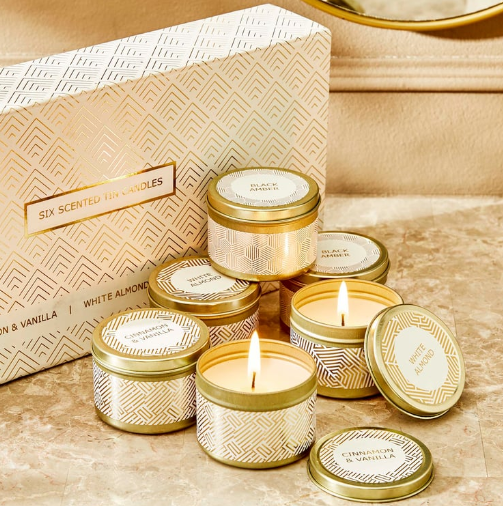 Everyone loves a good ambience in their home, and what's better than scented candles to set the vibe right? This wedding gift comes with six scented candles in tin boxes. These candles contain a cinnamon and vanilla, white almond, and black amber scent that will warm up the atmosphere and bring calmness to every moment in the couple's new home.
5- Heart Table Lamp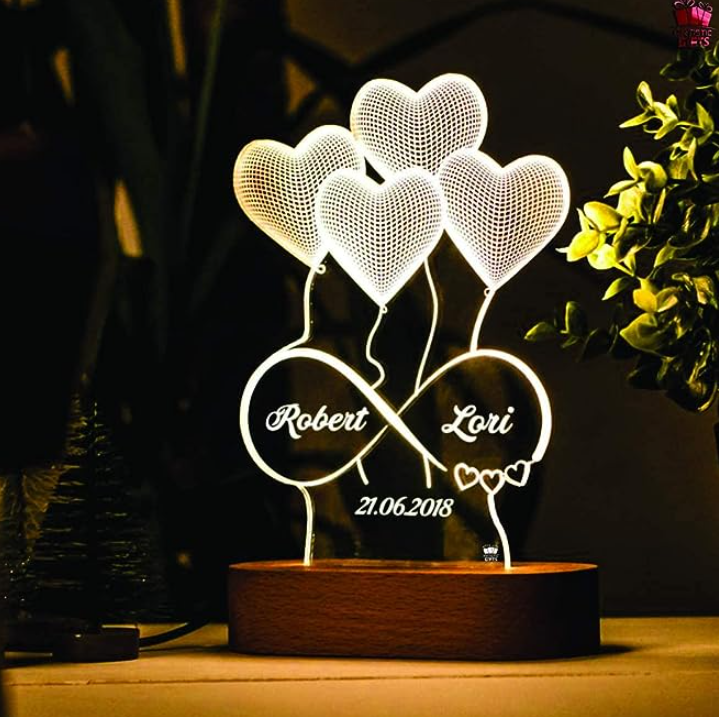 This table lamp is aesthetic and has a classic touch. It can be personalization. It's a gorgeous table top to remind couples of their love with their special date and names printed on it. It's a multi-functional lamp that's going to make a unique sentimental gift.
6- Rotating Photo Lamp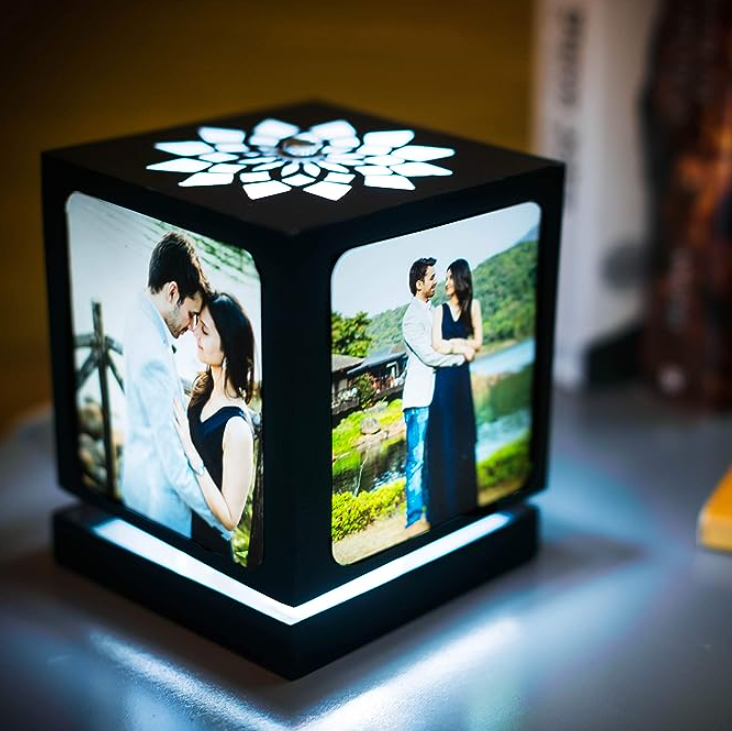 Let the couple savor their favorite memories with this rotating photo frame. It's a beautiful, aesthetic cubical lamp with four photo displays and a firm base to rotate upon. The couple can choose their favorite photos, set them in this lamp, and live their favorite moments again. It makes the perfect tabletop for their new home.
7- Modern Toasting Flutes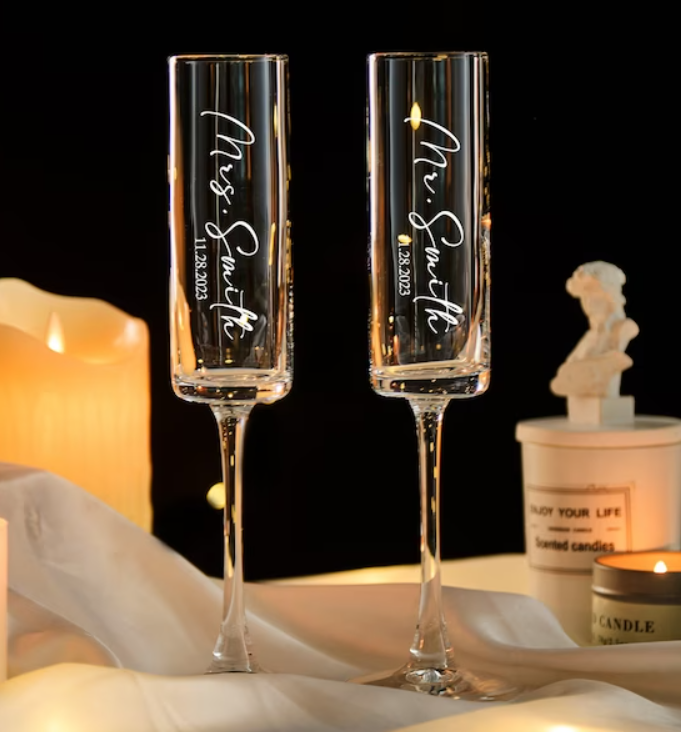 This modern toasting flute is going to add to the style of the new couple. It's stylish with a personalized touch. This will make celebration time more special for the couple. Gift this to the couple and let them have a more meaningful conversation and alone time. This would make a classic choice of gift indeed.
8- Wine Glasses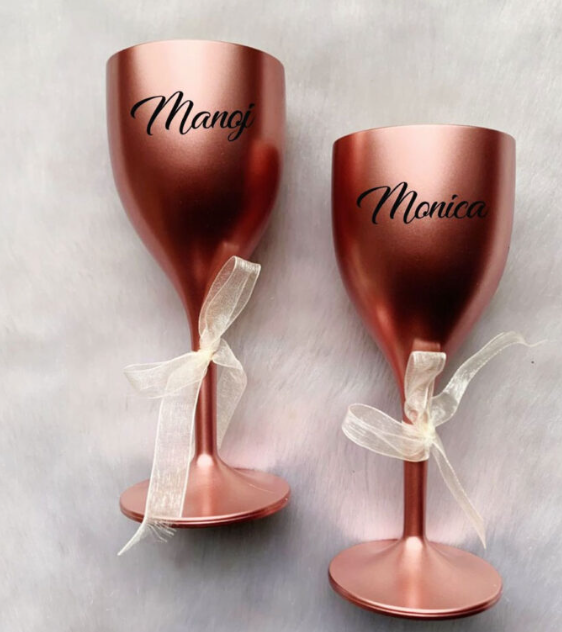 This stylish couple wine glass is going to make party time more special for the couple. These wine glasses can be personalized with the couple's name making it an elegant and classic gift for the couple. Let the new couple have some chill with these wine glass. You can buy these in black, silver, gold, and rose gold.
Luxury Wedding Gifts
1- The Old Havana Dinnerware Bundle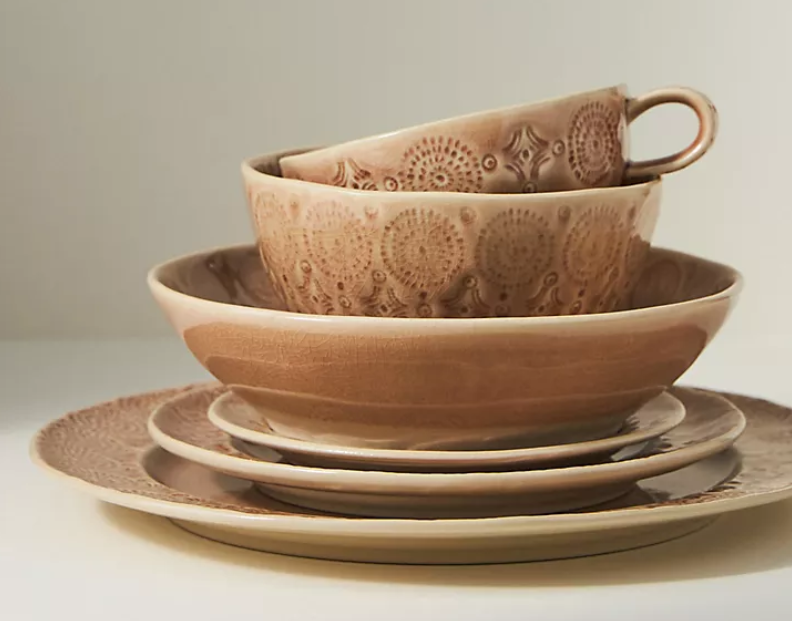 If you want to gift something on the elite side, then this exclusive and premium dinnerware bundle makes the perfect gift. It's royal-looking dinnerware in a lavish color that makes everything elite about it. This gift will definitely make the couple remember you.
2- Flurry Homes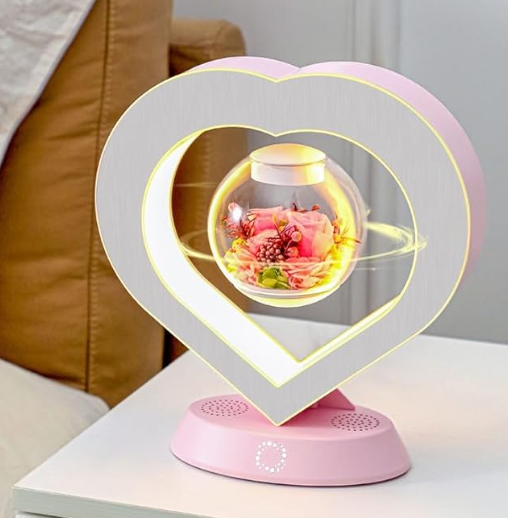 This is a heart-shaped romantic showpiece that's going to set the atmosphere right. It will add beauty and charm to the couple's home. It's beautifully made with flowers set inside the glass sphere in the center that rotates inside the big heart. It's super easy to control; just a simple touch will turn on or off the lights.
3- Gold Champagne Flutes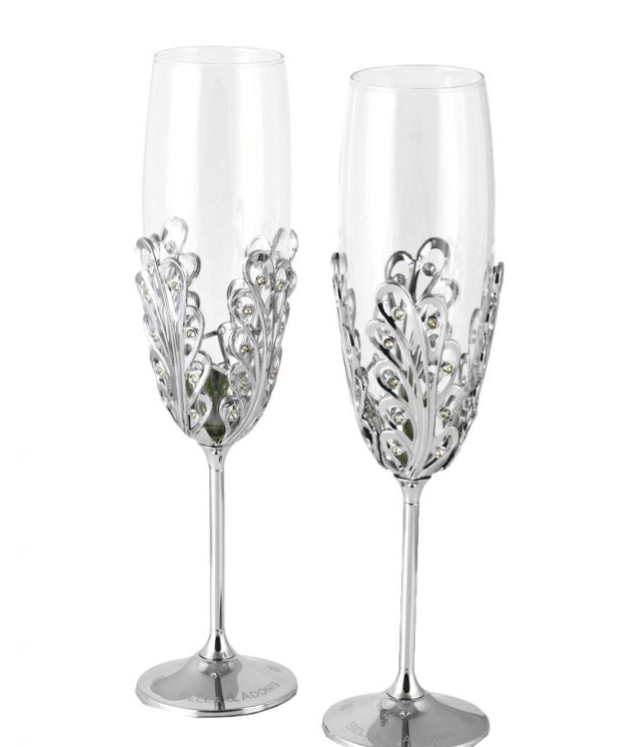 An expensive set of gold Champagne flutes will be the perfect luxury gift for a couple who have an expensive taste. Its peacock tail-style design makes it an extraordinary champagne flute. You can personalize it by laser-engraving names on its base. Its beautiful and detailed design makes it worth the price.
4- Scent Diffuser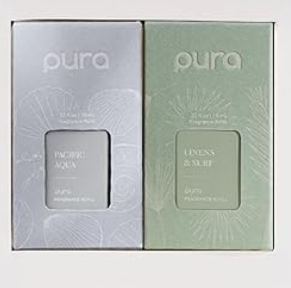 Give the newlyweds feel-at-home vibes in their new home. This Pura fragrance diffuser comes with two fragrances in the pack; it can be controlled from anywhere and can be custom scheduled. Couples can shop for any fragrance to use in this diffuser that feels home to them and can create a familiar ambience in their new home using this beautiful scent diffuser from Pura.
5- Love Frames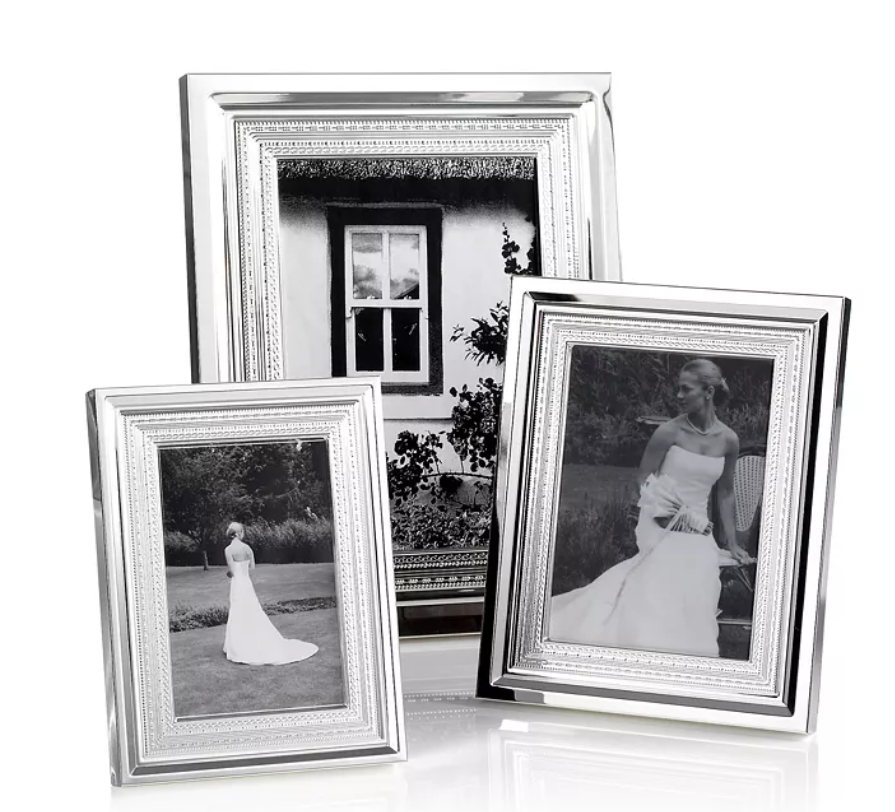 These elegant and intricately designed frames will evoke the emotions of love in the couple once they cast them with their most beautiful moments from their wedding. These frames from Vera Wang for Wedgwood give a taste of royalty and make them the perfect luxurious gift for wedding. The detailed and intricate work design on the frame gives it an elite edge, making it a special love frame.
6- Mongolian Cashmere Throw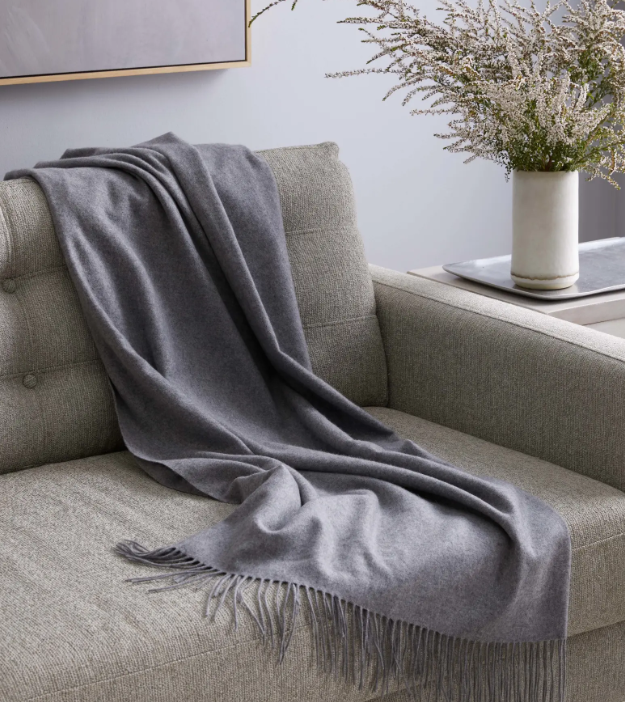 Gift a luxurious and comfortable throw to the couple to have cozy times together all year round with this Mongolian Cashmere Throw.
It's lightweight and made with 100% Grade-A cashmere by experts, which makes it a perfect, luxurious, comfortable throw.
7- Cloud Cotton Robe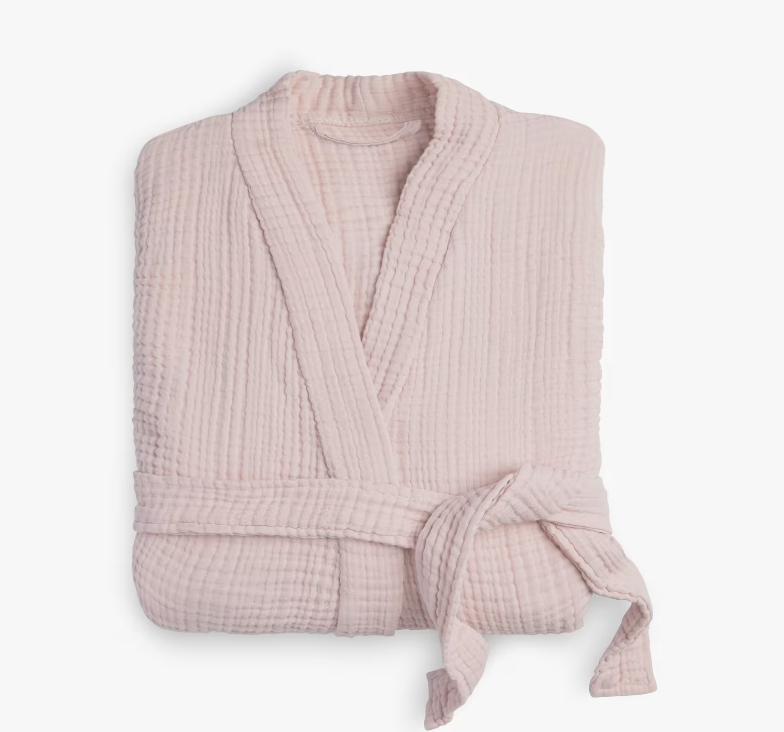 Want to give something that's useful and luxurious? This robe is the right choice for you. This super comfy robe made with 100% premium Turkish cotton is light weight and made to give the best lounge feel ever. Gift the couple luxurious comfort with this robe, which they will absolutely love.
8- Smeg Matte Slice Toaster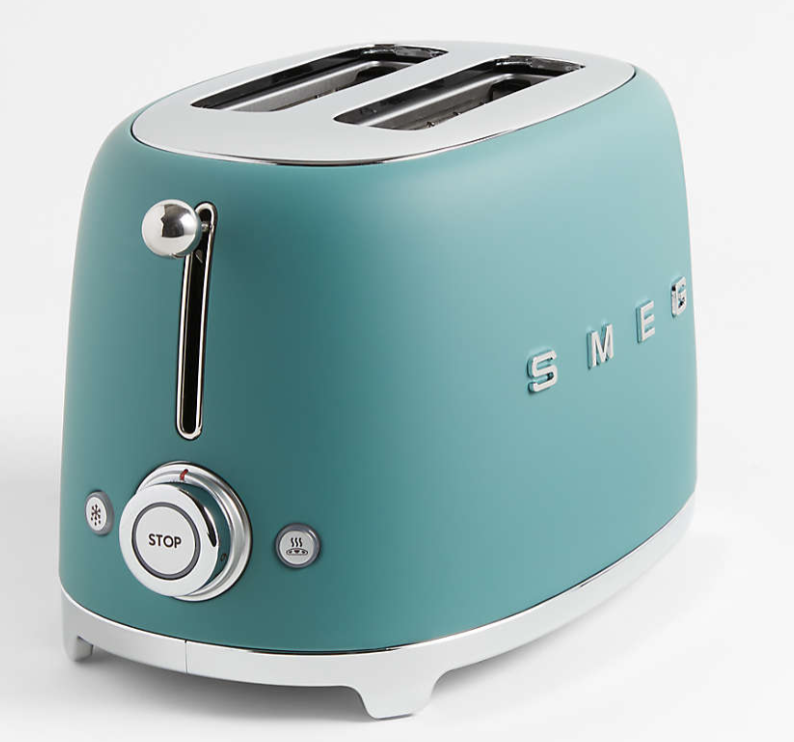 This is not an ordinary toaster, but it is a Smeg toaster that makes perfect bread by browning it on six different levels. It has extra-wide slots and self-centering racks, which make it an exclusive toaster and a perfect, useful, luxurious wedding gift.
Conclusion
These are 32 wedding gift ideas for newlyweds. There is no need to browse hard to find a good wedding gift, whether you want a useful, unique, classic, or luxury wedding gift. This list of 32 wedding gift ideas (8 gift ideas in each of these categories) will always serve you best.